¡Haz clic para puntuar esta entrada!
If you are a seller and you are interested in publishing and selling your digital content in Secret Panties, on this page you will find relevant information about the sale of digital content, publications, videos, feet photos or intimate photos, sexting, sexy photos, erotic games , erotic chat, and whatever you can think of!
How to publish: selling your digital content on Secret Panties
If you are interested in selling your digital content on Secret Panties, we recommend following these steps and tips:
Create a seller account at Secret Panties: The first thing you should do is create an account as a seller at Secret Panties. It is important that you complete all the information on the application and once registered you will be able to sell. If you want more information about creating a seller profile, you can consult point number 5 of our frequently asked questions.
Publish your content: Once you have your account, you can start publishing your digital content. To do this, go to the "Posts" section and click on "Create Post". You can post photos, videos, erotic games and any other type of digital content that you want to sell, even offer sexting sessions.
Add attractive descriptions: To attract customers, it is important that you add attractive descriptions to your posts. If you're selling sexy or intimate photos, be sure to describe the situation or context in which they were taken. If you sell erotic games, describe the rules of the game and what the customer can expect.
Set a fair price: It is important that you set a fair price for your digital content. If the price is too high, customers may not be willing to pay for it. On the other hand, if the price is too low, customers may think that your content is not of high quality. You can add subscription or tip options if you wish.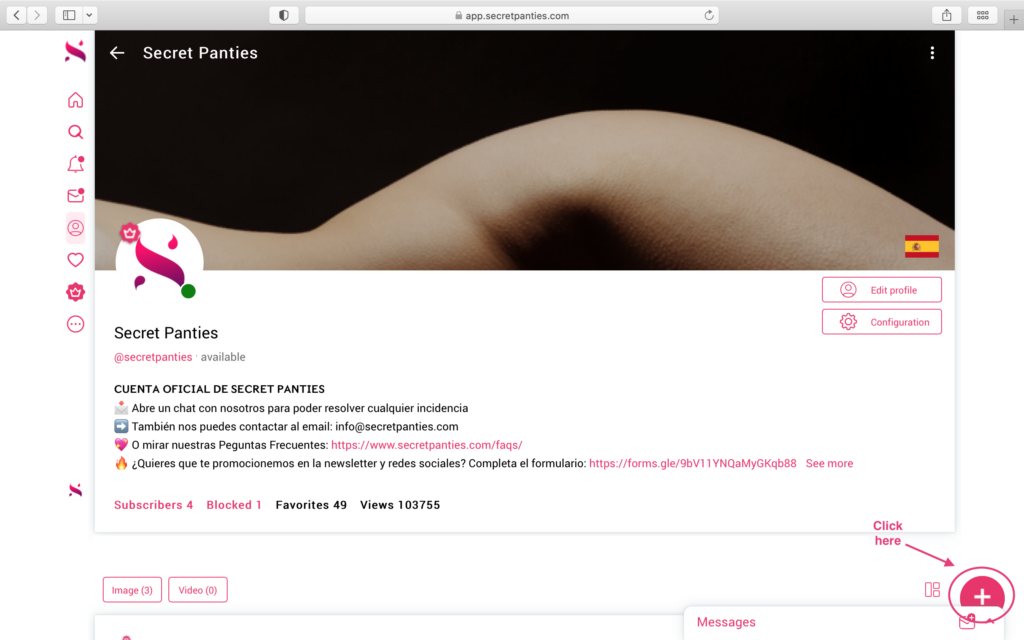 By following these tips, you will be able to publish and sell your digital content on Secret Panties effectively and profitably. Once the buyer has paid the price you have determined, you will not have to do anything else, the content will be visible to him. Good luck!