¡Haz clic para puntuar esta entrada!
If you are a seller at Secret Panties and want to increase your sales of physical products, such as used underwear, we leave you some tips that can help you sell physical products at Secret Panties.
Put options
Remember that at Secret Panties you can sell your physical products and also digital content. In the case of the product store, you must agree on the shipment with the customer who purchased it. We have a minimum sale price, but you are the one who totally decides what price your products have.
You can sell used underwear or another type of physical product, although the type of product or category most sought after by buyers is girls in lingerie, specifically girls in thongs. You can also sell used socks, for example. Let your imagination fly!
How to sell my used underwear
Don't know how to sell your products? To place a product for sale, it is as simple as, in the first place, applying to be a seller. Once you are registered, follow these steps:
Go to the store part of your profile – click on the button to add more products – upload them and set the price, description and the information you consider.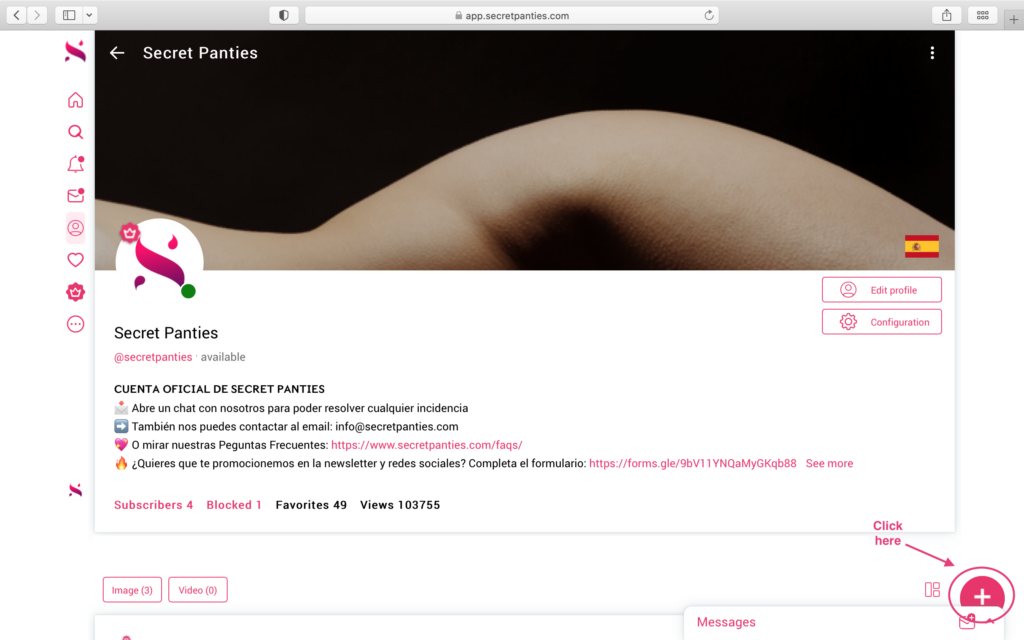 Tips for selling used underwear
If what you want is to sell used or other underwear, we recommend that you follow the following tips:
Use keywords: In the product description, use keywords that relate to the type of garment you are selling. For example, you could use "girls in lingerie" or "girls in thongs." This will help make your product easier for customers to find.
Describe the product in detail: It is important that you describe the product in detail, specifying its size, color, material, etc. This will help the customer know exactly what she is buying and reduce the risk of returns. Remember to choose products with a special touch.
Add quality photos: Photos are very important to sell products online. Be sure to take quality photos that show the product from different angles.
Keep a fair price: Make sure that the price you are asking for the product is fair and adjusts to its state of conservation and quality.
We hope these tips are useful and you can increase your sales at Secret Panties. Remember that you can find more tips for your profile on the blog. Good luck!