¡Haz clic para puntuar esta entrada!
Would you like to generate more income through Secret Panties? One way to achieve this is through sexting sessions and video calls with users. In this tutorial we will explain how to adjust this option and arrange sessions with your clients in order to take advantage of the sex chat.
How is it done?
To activate the option of video calls and sexting sessions, you simply have to enter your profile in Secret Panties and select the "Configuration" option. Then, in the "Privacy" section, make sure the "Receive video calls" option is turned on.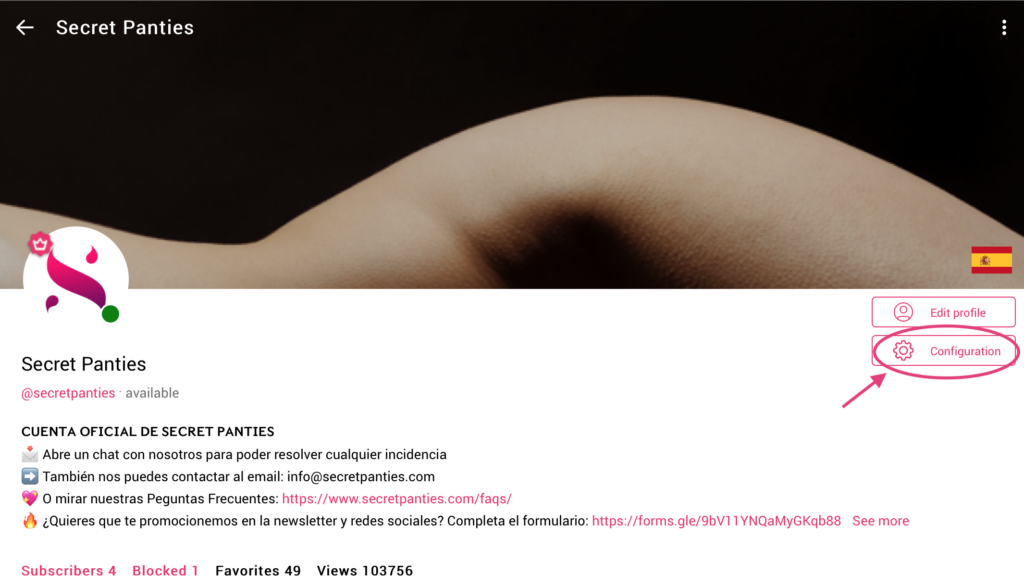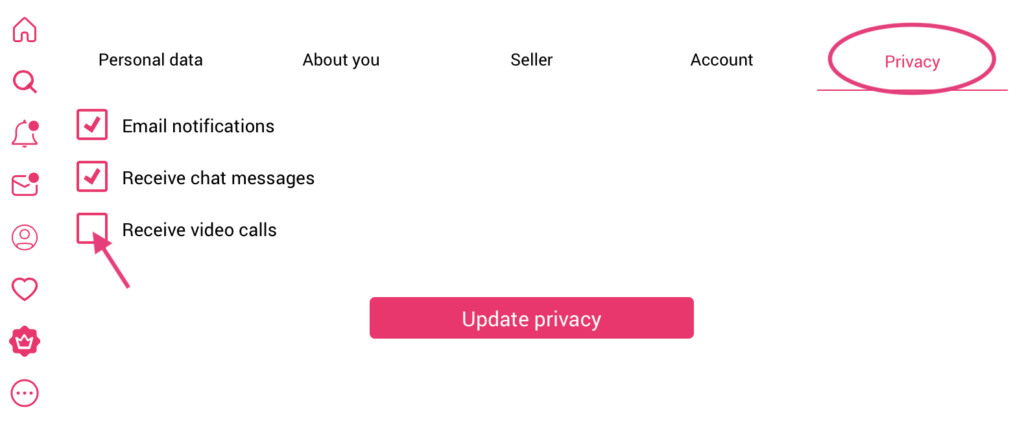 Once you have enabled this option, users will be able to request sexting sessions or video calls with you. You decide whether or not to accept the requests.
Who can do it?
Any user of Secret Panties can request sexting sessions or video calls with sellers. As a seller, you have the option to accept or reject these requests, as well as determine the conditions, although always make sure you are comfortable with the user before accepting.
Advantages of using them
Sexting sessions and video calls can be a great source of additional income for Secret Panties sellers as it is a booming type of content. Additionally, these sessions can create a closer and more personal relationship with users, which can lead to longer private sessions and increased customer loyalty.
Tips
Before accepting any requests for sex chat or erotic chat sessions, make sure that you feel comfortable with the user and that you have agreed to the terms and conditions of the session. Make sure that the session takes place in a private and secure place and that you do not share personal information with the user. If you want more recommendations on what it is and how to practice sexting safely, we recommend that you consult our blog article on the subject.
Remember that these sessions are an additional way to generate income at Secret Panties, but they are not required. If you are not comfortable with this option, you can choose not to enable it on your profile.
Take advantage of this option to create an erotic chat and multiply your income and create closer relationships with your clients at Secret Panties. If you have any questions, you can contact us in the direct web chat: Menu > More options > Help and Support or write to info@secretpanties.com.