¡Haz clic para puntuar esta entrada!
At Secret Panties, salesmen and women can not only earn money through sales or subscriptions, but you also have the option of receiving tips from the most satisfied customers, in addition to regular sales and subscriptions. And if you are a buyer who wants to flatter the seller, you may also be interested in this method. How does this tipping system work?
Tips are the payment that a buyer gives to a seller in the form of a tip without purchasing a product or service in exchange. Normally, this happens when a customer is satisfied with their service and decides to leave them an additional tip. Or maybe is interested in their content or the products of their fetish shop. Also because they want to create a more special bond with the salesperson and "flatters" them. in the form of tips.
How are tips made?
To do so, it is as simple as clicking on the tip button that appears in the post or in the chat (the symbol that you can see indicated in the image below, an example of a post from the official Secret Panties profile) and indicate the amount. It is important to note that tips are optional and are not included in the price of the product.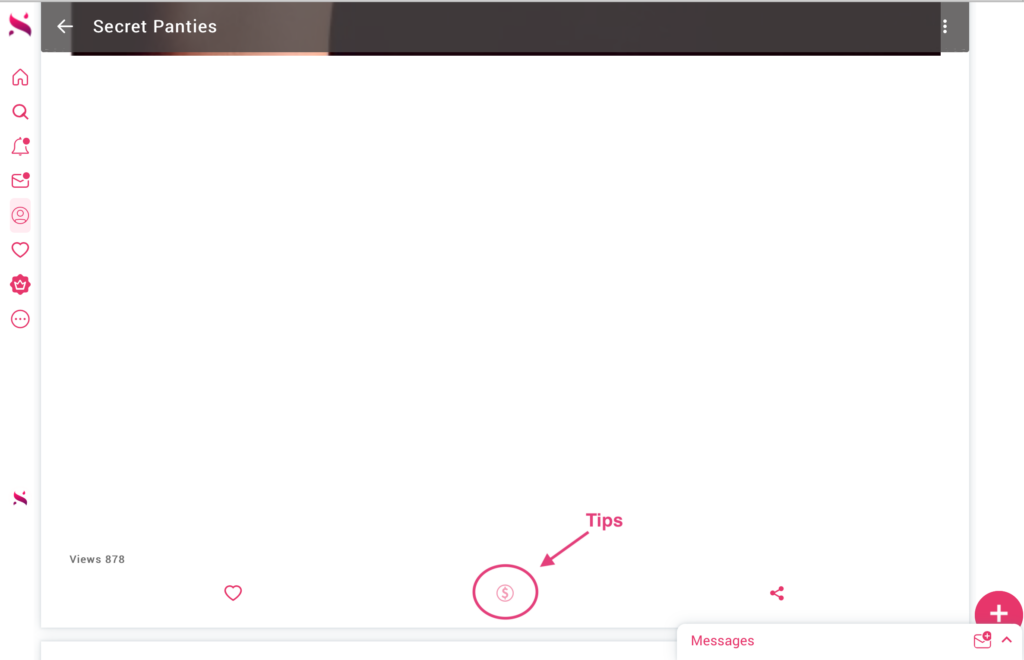 Tips work like the rest of the payments on the platform. They are entered into the wallet so that, once the minimum amount is reached, they can be withdrawn. Remember that to request a withdrawal, in the case of being a non-premium user, the minimum amount that you must have in your wallet is €50. If you are a premium user, you can request a withdrawal when you have accumulated at least €25.
In short, the tipping system at Secret Panties is an additional way for saleswomen and sellers to earn more money. For buyers who are looking to provide feedback on the salesgirls' sexy photos and content and build better links.